Artificial Sunflowers Pot, Silky Artificial Flower Daisy Metal Pot Bonsai, Artificial Flowers in Metal Potted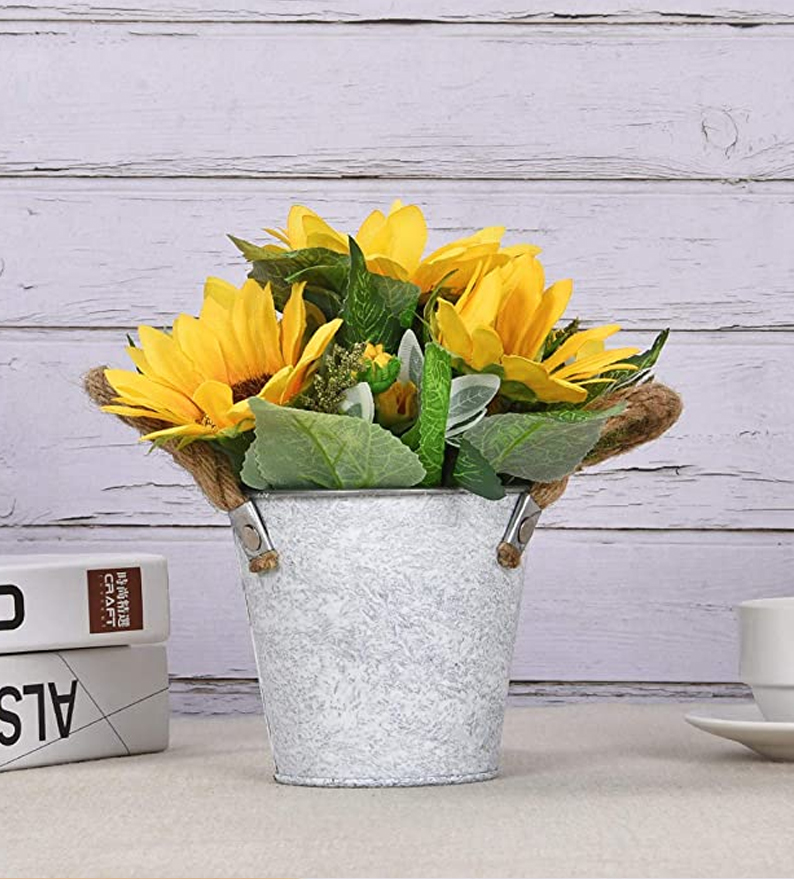 Natural-looking sunflower flowers, full and soft petals, vivid realistic and lifelike, looks more natural and beautiful, perfect for wedding decoration, table arrangement, elegant home decoration or just for outdoor decoration.
HIGH QUALITY PE MATERIAL: Shiny Flower artificial flower bouquets are made of eco-friendly plastic, looks natural, generous and elegant. Natural fresh color, non-toxic and harmless, 100% safe, eco-friendly, well made and vibrantly colored.
BEST ORNAMENT: Upscale look Artificial flower bouquets are perfect for any occasions or decor style. For the ideal home, window box, bookshelf, garden, office, balcony and wedding decoration.
EASY TO USE: With the eco-friendly plastic material, these artificial flower bouquets will never die off and easy to take care of. So that it can be a nice decoration for a long time.